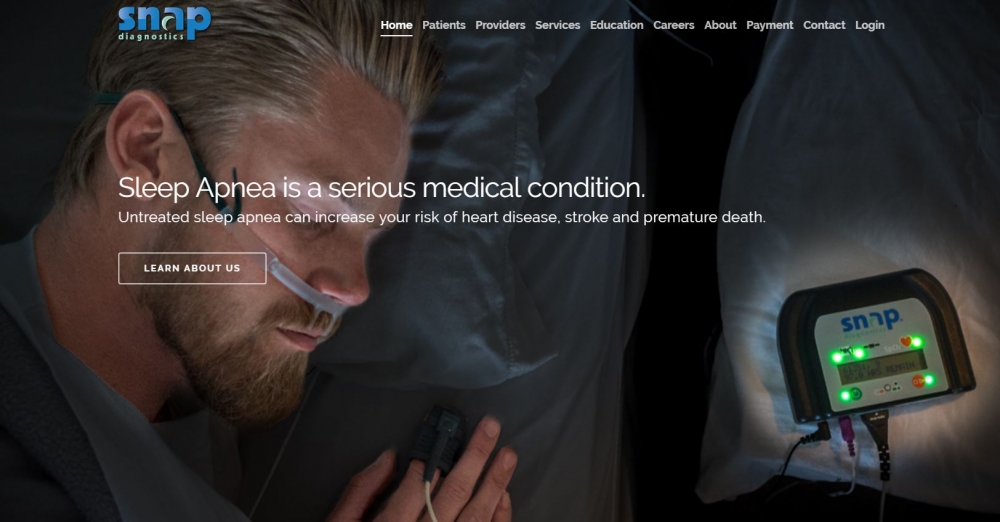 1566586325 / 0/
SNAP Diagnostics: Sleep Study at Home
AFH has paired with SNAP diagnostics to offer home based polysomnography (sleep study).
Tired during the day? Restless sleep? Memory changes? Mood changes? Weight gain? Atrial fibrillation/flutter? Blood pressure issues? Concentration problems?
If so, you may be a candidate to test for occult (hidden) sleep apnea!
The home study offers comfortable, accurate, and convenient access to an otherwise expensive service.
In-facility testing can often exceed $5,000! Sleeping in a strange place for one night to assess for a potentially life-threatening health issue can be intimidating.
Thanks to the home study option, the most a patient pays (even after filing against insurance) is approximately $250!
Additionally, the test is completed over 3 nights to ensure accuracy and consistency in assessment methods.
Visit SNAP diagnostics website for more additional information. Talk to your healthcare provider about sleep apnea and see if you might be a candidate for testing.
Individuals seeking this diagnostic study need not be a patient of AFH in order to be screened for eligibility for testing. We accept all non-AFH provider referrals and are willing to offer case-by-case individual patient assessments, and we will forward all results and consultation information to his/her regular provider.
Should it be discovered you do have sleep apnea, AFH works with multiple professional services to help you access treatment for this very serious health issue. There are more options to treating sleep apnea than a machine!
Call us to schedule a visit to discuss sleep apnea and learn more about this fantastic option to have a home sleep study.
336-846-6100
SNAP Diagnostics - Home Sleep Study